You're meant for a life so much richer in every way. We want to help you grow.
RESILIENCE: BRAVE & BOLD CONFIDENCE
Do you struggle to believe in yourself or the dreams you secretly keep tucked away in you heart? Babe, you can't become who you were born to be without building inner confidence. Time to get out of your head, out of your way and kick doubt to the curb.
"I will never be able to thank her enough for giving me such great vision and inspiration to go after the things that truly matter. She has not only helped me to grow all my various platforms and liven up my branding and business ventures, but has really helped me to unlock unspoken goals and dreams and given me direction for things I never even thought to ask for!"
— Kelly Halsch, Author & Blogger, California
"I absolutely love Resilience!
I feel like my mindset has already shifted. I wrote my goals and dreams down yesterday (some of them pretty big!) and I just felt like a spark was ignited and I am so excited for this year. You have truly been a blessing and I am so grateful to have you in my corner."
— Kara Swanson, Nutrition & Fitness Coach, Iowa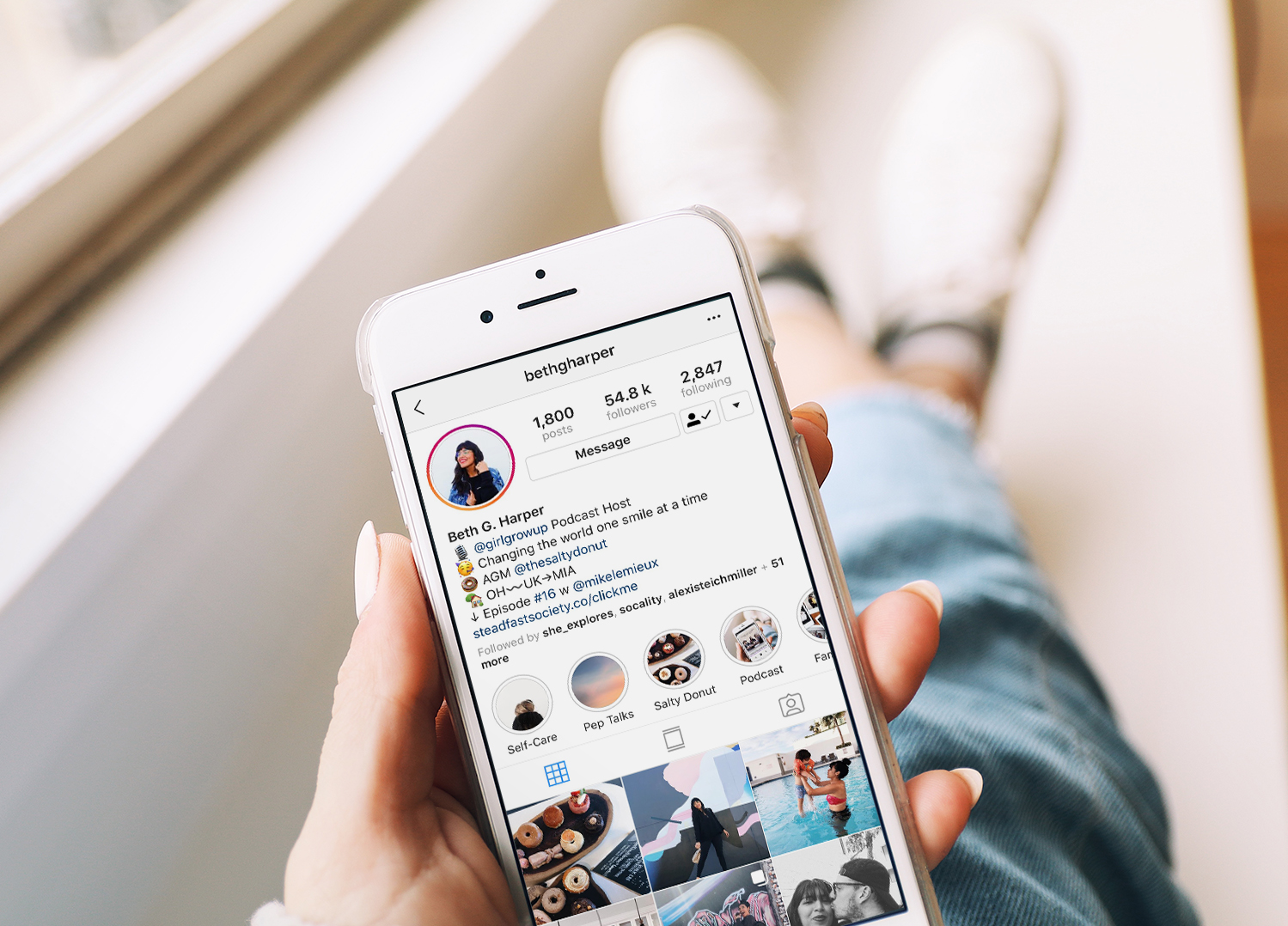 Want to stand-out on Instagram? You're just itchin' to share more about your blog or business online. This little app can be so much fun and really take you ideas places. I'll help you become influential on Instagram.
"I've been working online for over 2 years now, but was constantly getting stuck with my branding and community building on Instagram. After learning and applying the materials beth taught, I increased my Instagram followers by over 100 in less than a week, and found a vibe that my tribe is totally in love with! Thank you Beth for helping me to make my brand stand apart online and to reach the right people in a powerful way!!"
– Jasmin Niemiec, Beauty Influencer
"I always loved the Instagram platform but I struggled with using it as a tool to build my business and making my images look cohesive. After working with Beth I'm literally obsessed with my feed, I have nearly DOUBLED my followers in just a month, and I created a brand that feels 100% aligned with my mission. If you're looking to fall in love with a stand out brand and use Instagram as a platform for your business then you need to reach out to Beth, she knows what she's talking about!"
– Linda Bello, Blogger
Finally ready to launch your passion project? Props to you for chasing that crazy, over the top dream. Who knows, this could become your full time gig in no time! I'll walk you step-by-step on how to set yourself up online.
"I began our journey together without a clear sense of direction for my business, but I just knew I was meant for more. Beth drew that 'more' out of me by breaking the unhelpful mindset barriers I'd put up for myself. She also provided invaluable tech knowledge that helped me create my first sales funnel, open my online shop, we dug deep into my message and I've emerged with a God-given sense of direction and purpose with exact tools I need to live it out!"
— Naomi, Author & Mentor
"I went from having an idea in my head, to creating a brand I'm head over heels for, a fully functioning website, an engaged social media audience, and a plan of how to move forward. Plus I left my job in under 90 days (ahead of my goal)! If you're looking for a coach who practices what they preach and knows exactly what they're talking about, Beth is your woman. She's easily the best investment I've made in my business."
— Madeline Rose, Business Coach